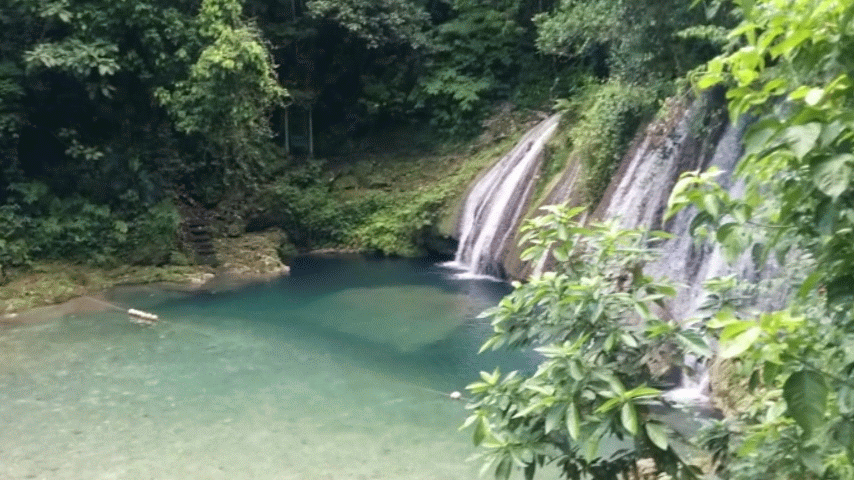 Jamaica

back-to-nature health, music and fun

getaway .
Reggae Sumfest Concert weekend 2020
Catherine Hall, Montego Bay Jamaica
Thursday July 16 - Monday, July 20, 2020
WELCOME TO JAMAICA - NATURAL, UNADULTERATED LIVING and the best Reggae Concerts.
IRIE VIBES
Take a trek with us and discover the magic island Jamaica. Be prepared for the warm embrace and the welcoming spirit of our land and people.
Expect the spectacular! Be refreshed by the crystal waters, dazzling white sand beaches and the awe inspiring marine life of our coastal waters. Ascend into the misty majesty of our mountains and be amazed by the unparalleled beauty and biodiversity of our plant and animal life.
Soak in the warmth and hospitality of our people who will happily share the wondrous beauty of our land and hearts. Take treks with our guides, up into our breathtakingly verdant interior. There to have mind, body and spirit caressed by the many springs, rivers and cascading waterfalls nestled in forests filled with unimaginably beautiful plants in a stunning array of colors. Bright and beautiful creatures great and small. There in our forests discover why our first inhabitants, the Arawak speaking Taino's fittingly named this magic island, Xaymaca, land of wood and water.
Stimulate your taste buds with savory, sweet and spicy meal offerings. Get to know and love our Ackee and Breadfruit, Naseberries, Sweet Sops, Mangoes, Pineapples, and enjoy Jelly Coconuts right out of the nut, etc.
Most especially, be prepared to be uplifted by the extraordinarily liberating world view, livity, culture and spirituality of the Rastafari aesthetic. Perhaps Jamaica's greatest gift to the world!
Wake up in the Blue Mountains and smell the Coffee or savor the essence of Ganja/Marijuana both graded as being amongst the highest quality on our planet! Discover why Jamaica is said to have amongst the largest variety of nutraceutical (health sustaining) plants. Supporting the long held view of our Rastafari community that we are blest with, "Herbs for the healing of all nations".
Be guided through the mystical delights and mind expanding knowledge system of Rastafari and learn about our amazing freedom making traditions. Spend blissful nights flavored by the drum and bass roots rhythms of the world rocking Reggae music. Most especially prepare to "fulljoy" the Rastafari spirituality, Nyabinghi drums and healing herbs.
BOOK NOW!
Come relax with us by the hot and cold Bath Mineral Springs ranked among the world's top five purest mineral springs. Visit farms producing the best of Jamaica's foods, fruits and herbs acclaimed as the world's best.
Stay in comfort and beauty at accommodations that encourage you to feel free and be Irie. Travel with our knowledgeable and friendly guides, who will keep you smiling and in the end will leave you satisfied and wanting to return soon for more magical vibes with;
IRIE VIBES/TREK TOURS JAMAICA
BOOK NOW!!!