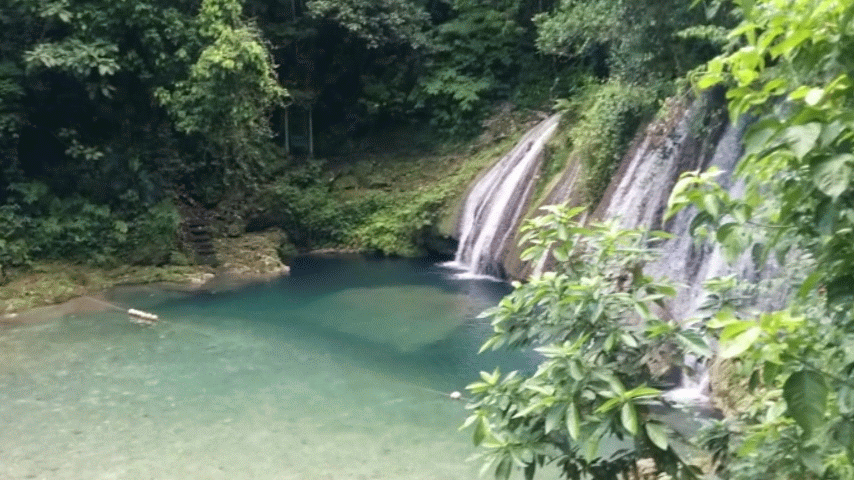 Jamaica

back-to-nature health, music and fun

getaway .
Reggae Sumfest Concert weekend 2020
Catherine Hall, Montego Bay Jamaica
Thursday July 16 - Monday, July 20, 2020
WELCOME TO JAMAICA - NATURAL, UNADULTERATED LIVING and the best Reggae Concerts.
Irie Smoke Tours.
Yahsuhnice!!!!!!
​
Jamaica is considered to be one of, if not the most beautiful island in the Caribbean. With lots of spots that is not shared with visitors to the island, we want you to have the ultimate Jamaican experience so you can share it with your friends and family.
​
The Package is:
Affordable

Comfortable

Island tour

Comfortable transportation

All inclusive - Hotel, Food and Ground transportation

The best Herbs and Herb products that Jamaica has to offer..

Call early to secure your reservations.
The Itinerary for our one (1) week tour.
Enjoy 6 Nights & 7 Days of Fun, Entertainment, Herbs, Rivers, Waterfalls, Beaches, Mineral baths and Fine Jamaican Vegan Food.
​
Day 1: Arriving at Montego Bay International Airport (MBJ) the first stop is for a jamdown "Meet and Greet" session with the group enjoying Wine, Beer, Herb eatery, Jamaican Ital food, Reggae music and the finest smokes and Herb teas for who so chooses.
Day 2: St. Ann. Bob Marley's birthplace and mausoleum at Nine Miles, Visit Jamaica's finest Weed tasting event and Fire water in St. Anns Bay and have Lunch .
Day 3: St. Mary. Strawberry Fields - Breakfast, Lunch, Dinner, Visit the Black sand Waterfall, Private Beach and the finest weed grown locally.
Day 4: Portland. Enjoy the calm water of Frenchman's Cove and the beautiful waterfalls of Reach and Somerset Falls.
Day 5: St. Thomas. Drumming at Heritage Estates and a visit to Bath Fountain Healing Mineral Bath.
Day 6: Kingston for Lunch and check out some sites of interest then to Negril via South coast for send-off party.
Day 7: Checkout. Head home to plan your next tour with www.iriesmoketours.com.
Singles: $2,200
Couples: $3,700
Select Single or Couple
​
NOTE: Tour Prices do not include Airfare.
We have partnered with JB Cruise & Tours an experienced travel agent who has been in the business of offering tours and Cruises around the world- operating from Yonkers, New York. You may choose to Contact Joan at JB Cruise & Tours Inc. 1914 966 7391 for customized and personalized service. Or purchase your ticket to MBJ or KIN Airport at your convenience - eMail us www.iriesmoketours@gmail.com">www.iriesmoketours@gmail.com or call 718.807.6241 or 954.865.1643
for airport pickup.
Rebel Salute package 2020.
Priory, St Ann, Jamaica.
January 16-20, 2020.
Rebel Salute package:
. 5 Days / 4 Nights Accommodations.
. Round trip airport transfer and ground
transportation to Rebel Salute. VIP Tickets,
All inclusive 4 star hotel accommodation,
Sunset Catamaran cruise, Dale All White
Party in MoBay.
Ocean view - $1351.00 Pp/Dbl occupancy
. $1698.00 Single occupancy
​
Jnr Ocean view - $1451.00 Pp/Dbl occupancy
$1728.00.00 Single
​
Jnr Garden suite - $1425.00 Pp/Dbl occupancy
$1796.00 Single
Booking & Airfare

c

all JB Cruise & Tours
914.966.7391
​
​
INITIAL DEPOSIT: A $200.00 per person
non-refundable deposit will be required to secure
your reservation.
718.807.6241 /

954.865.1643


​
eMail your flight information for pickup arrangement by Dec 1st, 2020.
​
​
CANCELLATION:
After booking any deposits made from you are non-refundable. Your right to a refund if you change or cancel your travel plans is limited. All cancellation requests must be sent to www.iriesmoketours@gmail.com">www.iriesmoketours@gmail.com If cancellation is made 30 days prior to departure date, you are entitled to a refund minus any fees associated with cancellation excluding deposits and excursions, if stated in writing at the time you paid your deposit. If cancellation is made 29 days or less prior to departure date, package price will be non-refundable. Cancellation penalties are advised at time of booking and provided to you upon confirmation.
PASSPORT RULES:
A valid Passport will be required to travel to/from Jamaica. As a rule, Passports should have at least six months of validity when traveling internationally. Most countries will not permit a traveler to enter their country unless the passport is set to expire at least six months after the final day of travel.